Car Auction Simulcast Application
SimCasts™ Mobile Dashboard
The Auction App for Your Dealers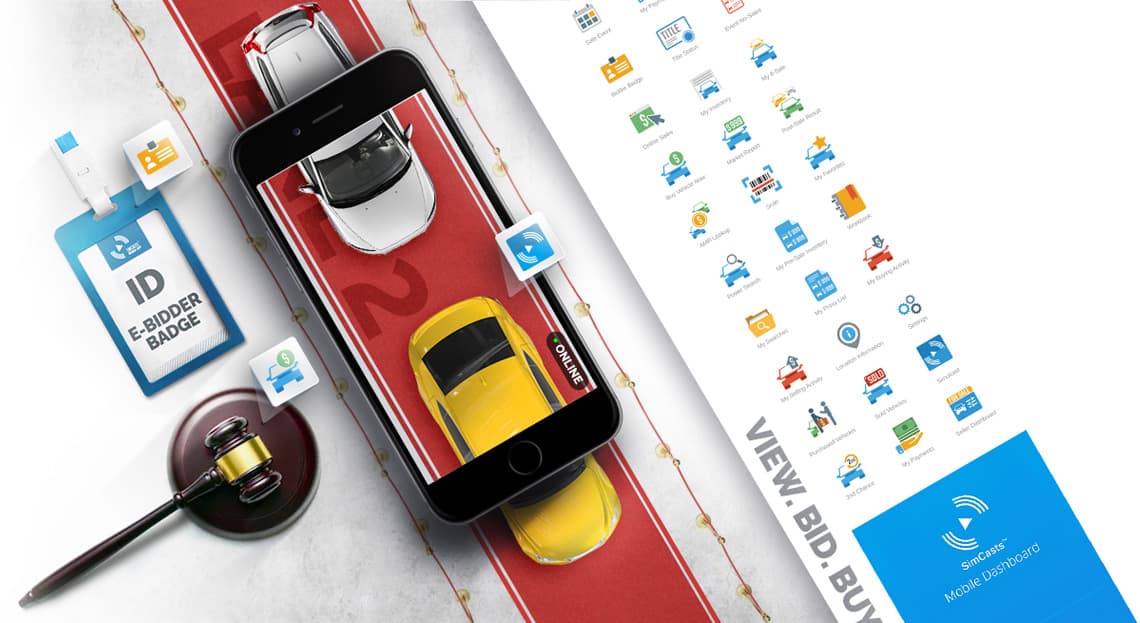 Auction Streaming is committed to improving the overall dealer experience with your auction, and enabling dealers to choose how and when they want to do business with you. That's why we've launched our SimCasts™ Mobile Dashboard, an application designed to let dealers participate in live auctions from their mobile devices.
The SimCasts™ Mobile Dashboard difference
Our SimCasts™ Mobile Dashboard provides website functionality that's been converted into a mobile application. Now the most popular features of the desktop version are available to your dealers anytime, anywhere, and even if they're away from the auction lanes.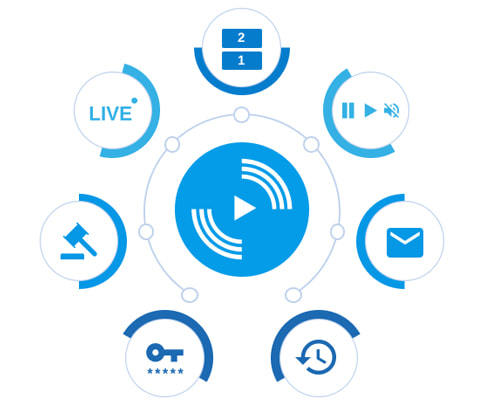 As registered users your dealers can:
Join Online Sales events using mobile device
Bid on vehicles In-Lane, In-App or via Simulcast when on the go
Real time broadcast of video and audio of the sale with virtually no lags or interruptions
Simultaneously watch a multiple video streams of vehicles and auctioneer
Instant messaging to the clerk and seller with any questions and comments
Monitor the vehicle bid history
Full access to all your buy/sell reports, accounting balances, sales history and watchlist
The automotive industry is constantly moving forward and so are we. Our development team regularly collects feedback on the apps we have created in order to update and improve them, in accordance with each individual user's needs. Recently we added two great new features to our SimCasts™ Mobile Dashboard app: a Bidder Badge feature and a Mobile Reporting feature.
Our Bidder Badge feature allows dealers to obtain their a personal badge ID via the application. When in the auction lane, dealers can simply raise their mobile device with the badge ID on the screen and place a bid.
The Mobile Reporting feature enables dealers to generate fully-customizable and versatile auction reports using their mobile devices. Every registered user can review the overall auction statistics, such as how many vehicles were sold at a particular event, and which ones weren't sold. Additionally, registered users can review their personal auction assessments in order to make strategic decisions about bidding and budgeting.
Equip your dealers to be able to experience more of the live auction environment with our SimCasts™ Mobile Dashboard. With the responsive, clean, user-friendly design, along with its robust functionality, the SimCasts™ Mobile Dashboard is an effective 24/7 solution for efficient auction management. Optimize your events with cutting-edge auction software developed by the industry leader.